Keep your carpets & upholstery looking beautiful
Giving you personalised customer service combined with professional carpet & upholstery cleaning is the key to our success. For years we've been providing superior carpet & upholstery steam cleaning services to Sunshine Coast homes and businesses with pride and passion. Whether you're renting, have an investment property or are an owner – we can ensure your home or business is kept clean and free from dirt, bacteria and germs for a healthier home or work environment.
Dry Carpet Cleaning vs Hot Water Extraction (HWE)
The obvious difference between Steam Carpet Cleaning (HWE) and Dry Carpet Cleaning is the water. Dry Carpet Cleaning involves the application & agitation cleaning products into the carpet fibres that then dry and crystallise around dirt. Dirt can then be vacuumed up once the product is completely dry.
The Carpet & Rug Institute explains Hot Water Extraction (HWE) as
"A cleaning method in which pressurised hot water is spray-injected into carpet pile yarns, and almost immediately thereafter, the injected water is vacuum-extracted out to flush and physically remove soils and excess moisture from the carpet pile"
Which Is Better Steam Cleaning or Dry Cleaning?
While both have obvious benefits they are both effective methods of cleaning and suit different cleaning needs.
Dry Carpet cleaning also called bonnet or encapsulated cleaning is a chemical clean that still requires the use of some moisture. The chemical is sprayed onto the carpet and then agitated using a pad or bonnet. The dirt is then either lifted directly onto the pads or encapsulated into crystals formed as the chemicals dry and are vacuumed up later. Dry carpet cleaning is good if the carpet needs to be used right away or only a light or maintenance clean is required
Technological advancements in HWE Cleaning has improved drying times for steam cleaning to between 2-6 hours drying time – depending on ventilation & weather conditions. The CRI recommends hot water extraction or steam cleaning as the preferred methods for cleaning your carpets.
A recent study by the CRI into the "Impact of pre-conditioning carpets for cleaning" the results found –
"…Cleaning with chemicals used exclusively in the solution tanks of HWE units produced soil removal only slightly better than flushing with plain water;
whereas, "chemicals pre-applied to the carpets in the process, followed by HWE, cleaned significantly better than chemicals applied through in-tank solutions in the course of HWE"
Self hire machines at local supermarkets and home trade stores use the all in one process of cleaning. Solutions are added directly to the tanks and then used for cleaning. As described above, this process is only slightly better than flushing with plain water.
Our minimum three step cleaning process meets CRI and Australian Standards for best cleaning practices. After a full vacuum using our commercial vacuum with rotating brush head, we pre-spray the cleaning solution directly onto the carpet areas, gently agitate and allow the product to dwell. This dwell time allows the product to emulsify and suspend any oils & dirt on the carpet fibres, where it can be extracted with hot water using our powerful suction tools.
Our Cleaning Products Use the Power of Enzymes
They include Bio-Enzymatic cleaners which contain bacteria & enzymes that help to break down or emulsify chemical and organic waste – suspending the dirt and oils in the fibre for extraction. Our HWE machine then flushes the dirt & oils from the carpet or upholstery fibres with a neutralising agent to restore PH balance – giving you a deep fresh clean & soft carpets.
Our products have been used in Australian homes for many years and are safe for all of the family including pets, and the environment.
Why should you have your carpets cleaned?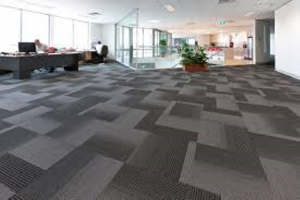 Carpet is an important design feature of any family home or office space. It brings warmth and softness to the surroundings and makes a statement about your living or working environment. Carpets and rugs are an investment than can be on view for all to see for many years.
Improves Air Quality
These soft furnishings act as passive air filters in your home to trap dust, pollen and other particles – removing them from the breathing zone, to provide cleaner air to breath. As with all air filters, regular cleaning will ensure they continue to work effectively for everyone in the home.
As life changes over time – so will your carpet cleaning needs. Whether your raising toddlers, teenagers or a new puppy or simply enjoy the beautiful Queensland breezes through open doors & windows – carpet cleaning is a necessity to ensure your home remains clean and healthy for everyone to enjoy.
At Suncoast Supreme Cleaning we only use the best cleaning products, highly effective stain removers and combine them with a superior service so you can be sure that you are getting the best clean possible for your home or office.
See our gallery of Before and After pictures here
Contact Us
We pride ourselves on delivering a superior and personalised service. We understand the importance of customer satisfaction and work hard to ensure your in home cleaning experience reflects this. Providing trained & experienced staff with National Police Certificate and industry insurances.
We have a great range of services to suit all your in home cleaning needs.
A full range of cleaning services is available including: