Furniture & Upholstery Steam Cleaning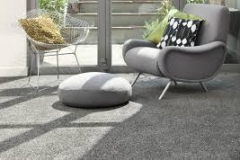 Furniture cleaning is the best way to ensure you get a long life from your furniture. Your lounge suites and chairs can receive a lot of attention in the form of dirty clothes, sweaty bodies, food & drink spills and animals shedding.
The fabric on the lounge suites trap & accumulate body oil, dust, pollen, dander and bacteria causing unpleasant odours and discolouration. It also provides the perfect area for dust mites to flourish and trigger allergies for those with sensitivities.
Improve Indoor Air Quality
Like carpets & rugs, soft furnishings like lounge suites can help trap air borne allergens & dust creating cleaner air to breath in the immediate environment. They act as a passive air filters trapping dust, pollen and other particles -removing them from the breathing zone.
So when you clean your furniture regularly – your are effectively helping to keep your 'in home air filter' in top working order. It also provides the more practical benefit of protecting your financial investment and getting a longer life from your lounge suite.
Our Cleaning Process – Hot Water Extraction or Steam Cleaning
HWE is a cleaning method in which hot water is sprayed onto fibre and almost immediately is vacuum/extracted out to creating a "flush" or "rinse" process. This rinsing is what removes the dirt and any excess moisture from the fibres.
Our specialised extraction tool flushes the cleaning solution out along with all of the dirt, dust, and allergens leaving your furniture brighter, cleaner, and healthier for you and your family. Our Hot Water Extraction process for furniture cleaning allows the furniture to dry within 2-4 hours. This is the best and only recommended method of cleaning upholstery and is generally a 5 step process
1. The upholstery is inspected for fabric type, colourfastness, wear and condition.
2. Heavy contact areas are pre-treated as required using the power of citrus in a solution to break down body oils ie: Headrests, arm rest and back of knee areas.
3. The upholstery is then sprayed with a non toxic enzyme based cleaning solution and gently worked through the fabric with a soft brush. This helps to emulsifying and suspend the dirt for extraction with the hand tool.
4. The upholstery is now "hot water extracted" using a powerful steam cleaning machine and a hand upholstery tool.
5. The upholstery is then hand dried with attention to areas where double layers of fabric occur ie: seams, edging and zipper areas. This helps to absorb any remaining moisture and facilitates quicker dry times of 2-4 hours with adequate ventilation.
Our Cleaning Products
When it comes to furniture & upholstery cleaning Suncoast Supreme Cleaning uses only quality products to ensure a deep clean while also taking care of the environment. Our cleaning products have been used in Australian homes for many years and are safe for your family and pets and are:
Safe for all kinds of Upholstery, including some of the finest natural fibres and the hardiest synthetics
Safe for children and pets
Great for auto interiors, boat interiors, office dividers and any upholstered item
We also offer fabric protection – This protects your upholstery by forming a temporary water and oil repellent barrier on the surface of your upholstery material
View Our Lounge Suite Pricing
Thinking of getting your lounge suite cleaned?
Complete our Contact form to get an obligation free quote, request a call back or call us directly on 0491 075 652
---
Preparing your home for furniture cleaning
Step 1: Remove clutter
We will need to be able to move around the pieces of furniture we are cleaning, so removing clutter on both the floor and the furniture itself will ensure the cleaning goes smoothly.
Step 2: Move furniture away from walls
In order to clean the upholstery on your furniture as thoroughly as possible, we need to be able to access the entire piece. We will need to move the furniture a few feet out from the wall to be able to reach the less accessible parts of your furniture and deliver a thorough couch cleaning.
Step 3: Take note of particular problem areas
We do our best to be very thorough, but different factors such as lighting and shadows can disguise blemishes and hide problem areas from view. Make note, beforehand, of any spots that you believe could use extra care and be sure to point them out to us when we arrive.
Step 4: Clear a path for easy access
Our equipment is mobile but we need a clear path from the front door to the room where we will be cleaning. Not only will this help the cleaning to go more quickly, but it will lower the risk of tripping on anything as we transport equipment to and from the vehicle.
Step 5: Prepare pets for the visit
While we know you love your pets, a visit from a stranger with big equipment and lots of new smells and sounds can agitate them. Make plans for how to keep them somewhere out of the way, like a yard or closed in another area of the home, so that they are not overly bothered by the technician's presence.